FEATURE FILMS - TELEVISION - COMMERCIAL SPOTS - MUSIC VIDEOS - MARKETING
MEET AND GREETS - BOOK TOURS - VOICE OVERS - RADIO

"FROM CONCEPT TO COMPLETION"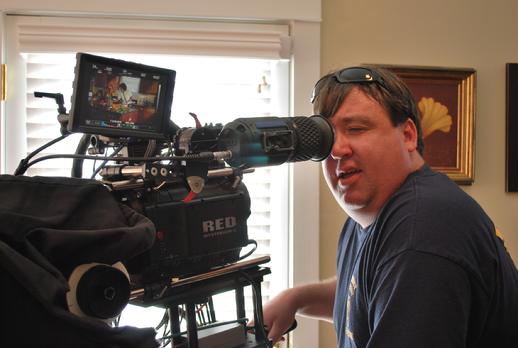 Paul Schulz Producer
PAUL SCHULZ IS AN INDEPENDENT CREATOR, WRITER, AND PRODUCER, WHO'S MAIN FOCUS IS DEVELOPING NEW CONTENT FOR TELEVISON NETWORKS, AS WELL AS SCREENPLAYS FOR MOTION PICTURE STUDIOS.

PAUL IS ALSO CREATING SEVERAL NEW RADIO AND MUSIC PROJECTS AS WELL AS A THEATRICAL PRODUCTION, DIRECTED TOWARDS THE "BABY BOOMER" GENERATION. THIS GENERATION IS NOW AMERICA'S LARGEST CONSUMER, HAVING DISPOSABLE INCOME AS THEY ENTER, AND ENJOY RETIREMENT. THIS GROUP OFFERS A BIG MARKETING OPPORTUNITY TO THE ENTERTAINMENT INDUSTRY.

THE OPPORTUNITY IN TELEVISION TODAY IS LIMITLESS, WITH HUNDREDS OF CABLE CHANNELS IN NEED OF NEW CONTENT. FROM REALITY BASED SERIES, TO DOCUMENTERIES, AS WELL AS MADE FOR TV MOVIES, THAT NEED TO BE DIRECTED TOWARDS THE YOUTH, 30-50 SOMETHINGS, AND THOSE BABY BOOMERS. THE CABLE NETWORK CHANNELS OFFER A GREAT OPPORTUNITY TO NEW FILMMAKERS, OUT OF REACH OF MAINSTREAM HOLLYWOOD.

THIS IS A UNIQUE TIME FOR THE NEXT GENERATION OF CREATORS, WRITERS, AND PRODUCERS WITH NEW IDEAS. PAUL SCHULZ'S PRODUCTIONS BRING PROFITABLE, VIABLE PROJECTS TO THE TABLE.

Copyright 2023 Hollywood Detroit. All Rights Reserved